Don't forget to 

update your 

Favorites 

These pages are best viewed at 1024x768 or better.

Black Hills Prospecting Club 

of 

South Dakota 

Our website had 5,752 visitors in 2005

Our website had 7,607 visitors in 2007

Our Website had 5,086 visitors in 2008

Our Website had 6,000 visitors in 2009

Our Website had 5,220 visitors in 2010

Our Website had 7,302 visitors in 2011

Mission Statement

The Black Hills Prospecting Club promotes and teaches responsible mining/prospecting practices and bring together individuals for the advancement and enhancement of prospecting. We will strive to cooperate with educating the youth of the community, local community organizations, State, Federal, and local governing authorities to promote prospecting in an environmentally responsible manner to this end.

Michael Borden

President

Black Hills Prospecting Club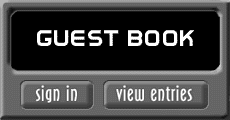 New Visitor Counter for 2014

DO  NOT  POST  ADVERTIZEMENTS OR  SPAM

ON THE GUEST BOOK

If you have a message or someting for sale e-mail it to the correct club officer and we will get it posted on the right page.

Click the Enter Button above to access the main page.

Attention all Members.

Membership Questions!

Kathlene Flanagan

This page was last updated on: July 27, 2015
Outing/Meeting 

August 15th2015

10 AM 

BF-1 claim

Potluck fallow

See more on events or dates page.

 ​

Thank You!!

We thank those members that were able to help with the 

Garnet Bridge work.

It is now safe once again.